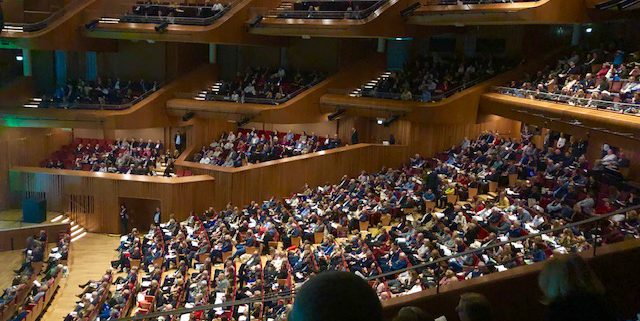 Hexanova participated in the 15th National Training Conference on Practical Medicine – Gynecology and Obstetrics ", which took place at the ICE congress center in Cracow, from November 23rd-24th 2018. The conference gathered over 1250 doctors in the field of gynecology and obstetrics. During the satellite session, issues
related to neurology, orthopedics and psychiatry were discussed. During lectures the subjects of recurrent ovarian cysts and myomas, or abnormal uterine bleeding were raised, as well as problems in choosing contraception or HRT alternatives for the treatment of menopausal symptoms, infertility diagnosis and treatment, and hirsutism (Endocrine Society guidelines 2018). Separate sessions concerned issues of pregnant women, pregnancy and cesarean sections, and infertility diagnosis.
The conference was led by many eminent specialists in the field of gynecology and obstetrics, including: Prof. Jan Kotarski MD. PhD (Chairman of the Scientific Committee), Prof. Rafał Kurzawa MD. PhD, and a special guest: Prof. Lil Valentin from the University of Lund in Sweden.
https://hexanova.pl/wp-content/uploads/2019/06/Medycyna-Praktyczna-2018_7.jpg
446
640
second
https://hexanova.pl/wp-content/uploads/2019/08/hexanova.jpg
second
2018-11-23 10:22:04
2019-12-09 14:18:29
Practical Medicine – Gynecology and Obstetrics
Nov. 23-24th 2018, Cracow