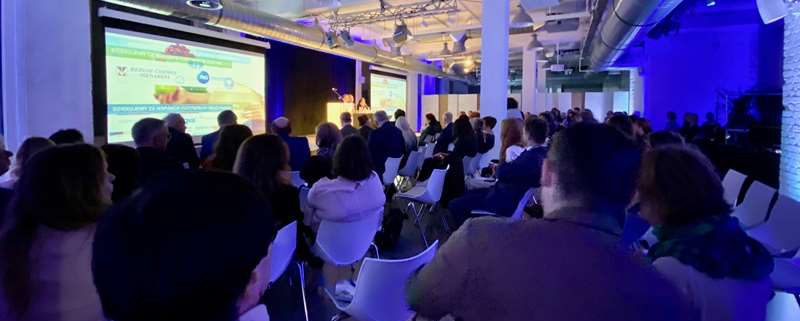 Nutrition and women's reproductive health
Nov. 15th 2019, Poznań
Hexanova, as a bronze sponsor, took part in the 1st conference entitled "Nutrition and reproductive health of women", which took place on November 15, 2019 in Poznań. The event was attended by many outstanding specialists in the field of gynecology, obstetrics and dietetics. During one of the lectures, Professor Jan Mazela MD., presented information that during cesarean section and antibiotic therapy the use of a probiotics during pregnancy is recommended.
https://hexanova.pl/wp-content/uploads/2019/11/h-4.jpg
482
800
second
https://hexanova.pl/wp-content/uploads/2019/08/hexanova.jpg
second
2019-11-22 17:02:22
2019-12-09 14:16:48
Nutrition and women's reproductive health
Nov. 15th 2019, Poznań